My friend Monica Vilhauer, founder and owner of Curious Soul Philosophy, an independent philosophy organization, is running a series of workshops this fall on alienation. I'd attend myself, but I'm on a bit of a hiatus from things nowadays, so I can't. That said, I would if I could, so I highly recommend giving it a shot: I can vouch, personally, for Monica's acumen and skills as a philosophical interlocutor. Whether you want to re-live your long-lost glory days in grad school, or just figure out why alienation seems to be a ubiquitous fixture of our lives–or both–I think you'll get more than your money's worth. Information below, and via this this link to Monica's website.
Even if you happen to miss this particular workshop, take a look around at CSP's other offerings–there's a bit of something for everyone. Incidentally, I asked Monica if she'd consider doing a workshop on Gadamer (her AOS, and the subject of her book, Gadamer's Ethics of Play), and she said she would if I could get a handful of people to sign on with me. In other words, For a fee/She's happy to be/Our Gadamer Girl. That's where you guys come in, PoT heads. So get your truth and method on, and let's take a ride down Continental Lane one of these days (but yeah, you're going to have to wait until I'm back from my Exile in Hiatusville).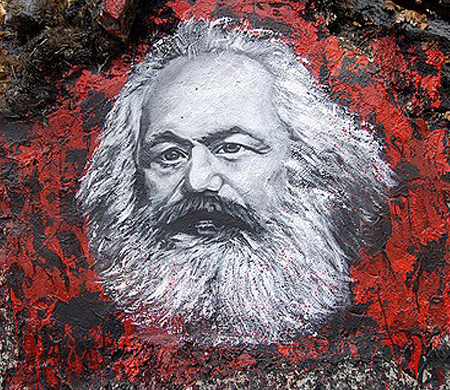 Alienation:

How do we come to feel like strangers in our own societies, in our own work, in our own bodies? Is there a remedy?
A Curious Soul Philosophy Workshop

Where:
 Online via Zoom
When:
 Saturdays, October 15, 22, 29, 2022
What Time:
 2:00-4:00 p.m. Pacific time
Workshop Description: The "progress" of civilization — with its rise in technology, the single-minded pursuit of profit, contracts to handle all interactions, and exhaustive rules of social appropriateness — is not always experienced as an improvement in our lives.  It is often felt as a loss of connection with nature, a reduction in meaningful human relationships, a suppression of our animal selves, and a life lived as a cog in a machine over which we have no control.  We often feel lost, powerless, frustrated, and cut off from what really matters.  In this workshop we'll consider voices from the history of philosophy (Rousseau, Marx, and Nietzsche) who analyze the causes of different types of alienation.  We'll discuss the ways in which their analyses relate to our lives, and brainstorm remedies for alienation that we might experiment with.
About Philosophy Workshops
Philosophy Workshops emphasize discussion, life experience, and practical application. Philosophy Workshops are led by a philosophy professor committed to accessible language and open conversation. No prior philosophical training is necessary . . .  just an open mind, a respectful approach to others, and a sense of humor!
The Theory and the Lab:
There are two portions of this discussion-based workshop: 1) the Theory, and 2) the Lab.
In the Theory portion of the workshop (the first half of each session) we'll work to understand key concepts from our reading for the day and from supplementary mini-lectures given by the workshop leader. In the Lab portion of the workshop (the second half) we will reflect on the ways in which the theory applies to our own time period and our own personal struggles. We will devise "experiments" for putting key concepts into practice in our lives, and we will discuss with each other how our experiments work out.
If this is your first philosophy workshop, you can learn more about what to expect here.
Saturday, October 15
We will begin by reading and discussing Jean-Jacques Rousseau's "Discourse on the Origin of Inequality," in which the freedom, health, and natural compassion of our "savage" state are praised. On the other hand, our "civilized" dependence on conveniences and our obsession with property, social status, and competition are criticized as bringing on weakness, envy, misery, and slavery in man.  Thus, "man is born free, yet everywhere he is in chains."  We will brainstorm strategies for minimizing alienation brought on by technology, competition, and inequality.
Saturday, October 22
Next we will consider what the quintessential thinker of alienation has to say — Karl Marx.  In "Estranged Labor," Marx's diagnosis focuses on the way in which historical transformations in labor have produced alienation a) from our products, b) from our productive activity, c) from other people, and d) from our species. As a result, we experience ourselves no longer as human beings, but as commodities.  We will consider whether we think it is possible to overcome alienation (even if partially) in an economic system that (according to Marx) is fueled by its dependence on estranged labor.
Saturday, October 29
Finally, we will take up Friedrich Nietzsche's analysis of alienation by focusing on the second essay of his On the Genealogy of Morals, in which he identifies the source of man's bad conscience about his animal self, and his sense of estrangement in society. Nietzsche's main target is traditional morals, which say "no" to life and turn us into domesticated, controlled, soft, and weak-spirited creatures. (On the other hand, such a regression turned us into "interesting" animals!  So, there's some good news and some bad news.)
Preparation:  For each meeting there will be a selection of reading (pdf), which we recommend you read before that meeting in order to get the most out of our conversations. The readings will be emailed to you a week in advance of the workshop.
Cost: $175 (for three 2-hr philosophy sessions)
The workshop has limited space. Register today to save yourself a spot!

Deadline to register is October 8, 2022.
​

Register by clicking the button below and following instructions to use PayPal. If you do not have a 

PayPal account, PayPal still allows you to pay using a credit card.