I'm writing a review-like blog post on Timothy Snyder's Our Malady: Lessons in Liberty from a Hospital Diary (Crown, 2020), a short book on American health care. To that end, I'm interested in hearing what PoT readers have to say about health care in the US today.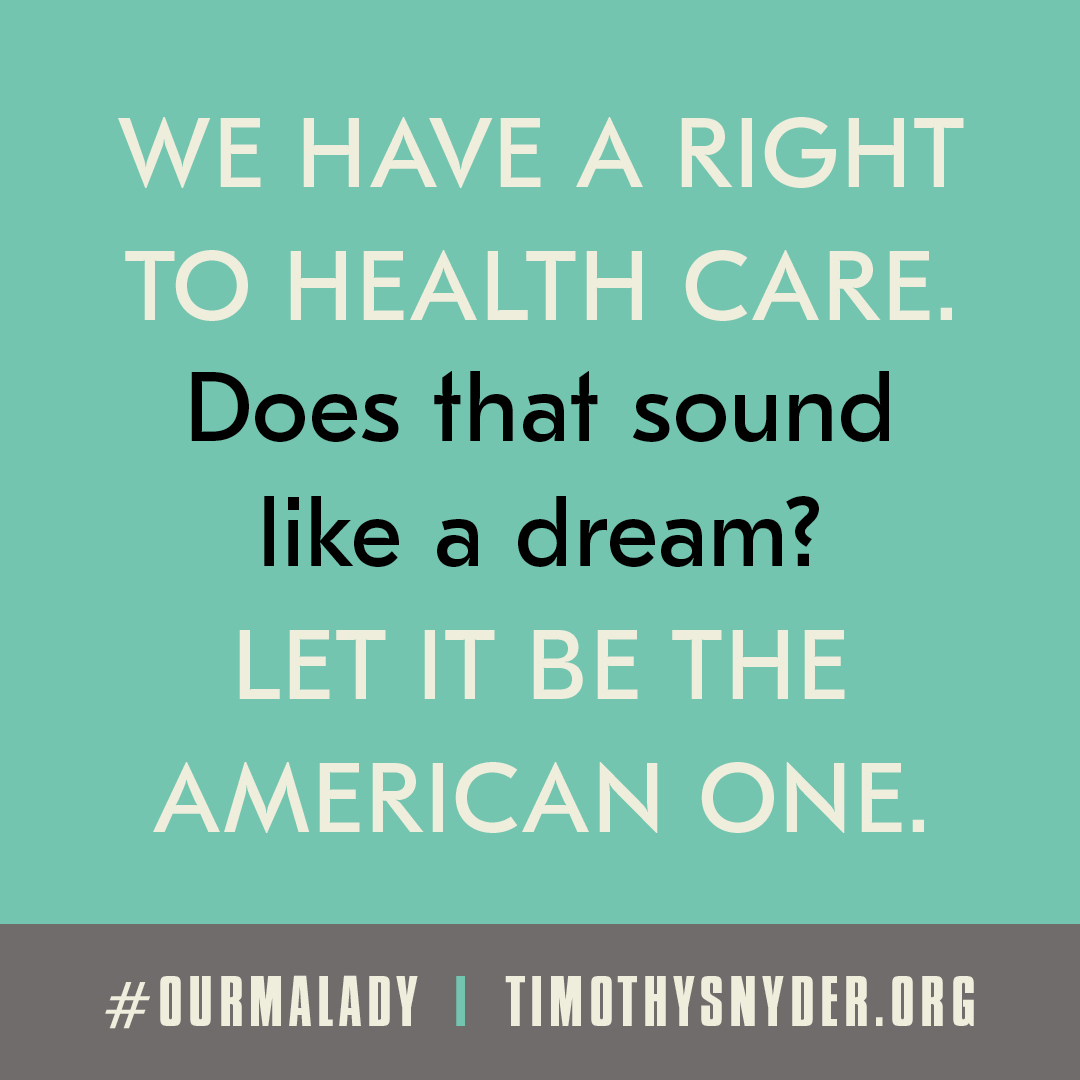 In other words, I'm inviting anyone and everyone–patient, practitioner, support person, clinician, non-clinician, etc.–to sound off in the comments on any or all the following questions, or any others you deem relevant:
What is your overall verdict on "the American health care system"? Does the United States even have "a health care system"?
What is your experience of American health care, and how does that contribute to your verdict on it?
Do you agree with Snyder that we have a right to health care? What does that mean to you?
If you'd prefer to contact me in private (and/or want confidentiality), feel free to write me at khawajaenator at gmail dot com.
I've worked in two very different parts of "health care" for about a year now. In that time, I've pieced together a scattered patchwork of observations about American health care, but haven't developed an overarching picture of "the system" as a whole, whether as a matter of diagnosis or prescription. Hence my interest in hearing what other people have to say.
Tell me if you want to be acknowledged by name in the "review." So far, it's not a formal review meant for publication, just a longish post meant for this blog.