About a week and a half ago I wrote about how John Stuart Mill's remarks on conventional Christianity in 1859 remained remarkably relevant today. Not quite two weeks before that I'd written about ancient Greek and Roman views of the injustice of slavery, suggesting that they might help us remember that what seems obvious to us has not always been so obvious to all intelligent and thoughtful people. After all, many of us might be similarly content with social institutions and practices that later, more enlightened ages will regard as obviously unjust. Today I was reminded that Mill had already made that point, too.
All persons are deemed to have a right to equality of treatment, except when some recognized social expediency requires the reverse. And hence all social inequalities, which have ceased to be considered expedient, assume the character, not of simple inexpediency, but of injustice, and appear so tyrannical, that people are apt to wonder how they ever could have been tolerated; forgetful that they themselves perhaps tolerate other inequalities under an equally mistaken notion of expediency, the correction of which would make that which they approve seem quite as monstrous as what they have at last learnt to condemn. The entire history of social improvement has been a series of transitions, by which one custom or institution after another, from being a supposed primary necessity of social existence, has passed into the rank of a universally stigmatized injustice and tyranny. So it has been with the distinctions of slaves and freemen, nobles and serfs, patricians and plebeians; and so it will be, and in part already is, with the aristocracies of color, race, and sex. — Utilitarianism, chapter 5.
I'll leave it to readers to determine whether Mill is right to think that judgments of justice and injustice are really judgments of 'expediency' — which, for Mill, is a matter not of short-term convenience but of general utility — or whether his apparent optimism about the progressive trajectory of history is warranted. His more particular point, however, is surely right; much of what we now deem unjust was tolerated in the past in good part because it was taken to be necessary or unavoidable except at the cost of greater goods, and we ourselves may be tolerating injustice simply because we can't envision any realistic alternatives. Of course, that's pretty much the point I made in the slavery post, and now I'm here making it again. But Mill had already made it in 1861. So I was just repeating him the first time, and now repeating myself, and him, again, and on and on (I know, I know, so shut up, already, right?).
I suppose it goes to show that most of what gets said has already been said in one way or another, or, as another, even older, author put it, there's nothing new under the sun. But then, often it's worth looking at the same things under the sun that other people have seen before, and that we've seen before ourselves. So too, some things need to be said again, and again, and again.
But I'll stop saying them for now.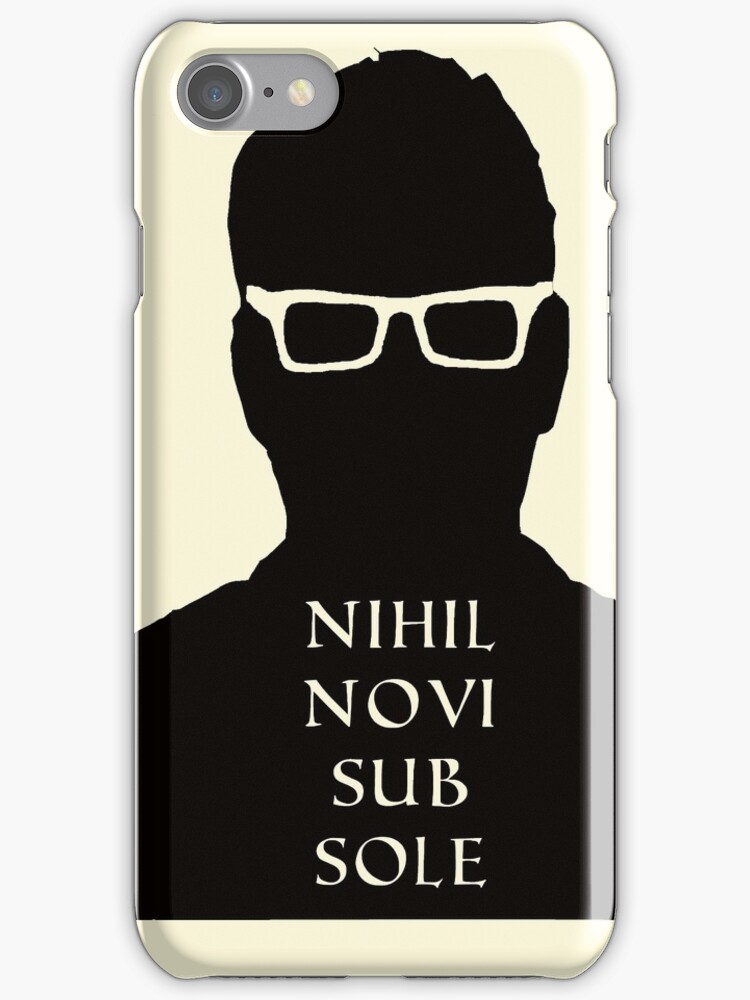 Well, ok, that might be kinda new.